You are here
Oil & Gas Fueling Demand
Sitting at the crossroads of Europe and Asia, Turkey is a key player in the global hydrocarbons market. In terms of production, it pales in comparison to the Middle East and Gulf regions, but in terms of transportation, it is the bedrock for arrival in Southern Europe with multiple pipelines stretching towards the Caspian Sea, Black Sea, Russia and the Middle East. Thanks to its importance in this area, engineering has and always will be a key plank in the Turkish economy.
Emir Atçı, Associate Director says, "The Ministry of Energy and Natural Resources has continued to develop national policies to reduce the country's external oil and gas dependency, with the aim of establishing a competitive and sustainable structure, with feed in from local producers. Government policy has its main focus on supply security, localisation and market synergies that will guide Turkey to an improved position in the global energy market," Atçı explains.  
Renewable energy investments are a vital solution for Turkey's lack of hydrocarbon resources. In the period 2009–16, Turkey increased its renewable energy capacity twofold to become one of the four European countries to pass EUR 1 Billion of investment. Between January–September 2017, Turkey's total energy investments exceeded EUR 3.6 billion, with more than 3.6 GW installed capacity, forecasted to reach 30% of total production by 2020.
"Solar energy has made great progress, reaching 2GW of installed capacity by October 2017, doubling to reach this amount over the last year," Atçı explains "In addition, the Karapınar YEKA 1 GES project is one of the most important steps of Turkey's strategy of deploying domestic and renewable energy resources. The investment will have a value of approximately EUR 1 Billion with 1,000MW capacity," Atçı concludes
Engineering new business
Turkey has a strong overall engineering sector, with a large industrial base for support and its free trading arrangement with the European Union to offer well-developed markets for its products. The mechanical engineering industry is another big part of the economy, surpassing EUR 15 billion, highlighting the secondary markets that open up with a strong presence in hydrocarbons. Turkey also punches well for its size in terms of patents registered in the EU, specifically in mechanical engineering – with 144 patents in 2016, ranking them close to Australia, Norway and Poland.
Hydrocarbons extraction added in some EUR 1.4 billion to the Turkish economy in 2014, fluid construction projects (such as pipelines) added EUR 2.4 billion, and water utilities projects another EUR 2.9 billion – and all will continue to grow as the TurkStream pipeline needs inevitable repair and maintenance work. The Turkish government's relationship with Azerbaijan helped the development of the pipelines stretching from one country to the other, allowing the Caspian Sea nation the opportunity to market its natural resources on the global market, outside of its previous routes through Russia.
Looking for a career move in Engineering? Browse our live positions.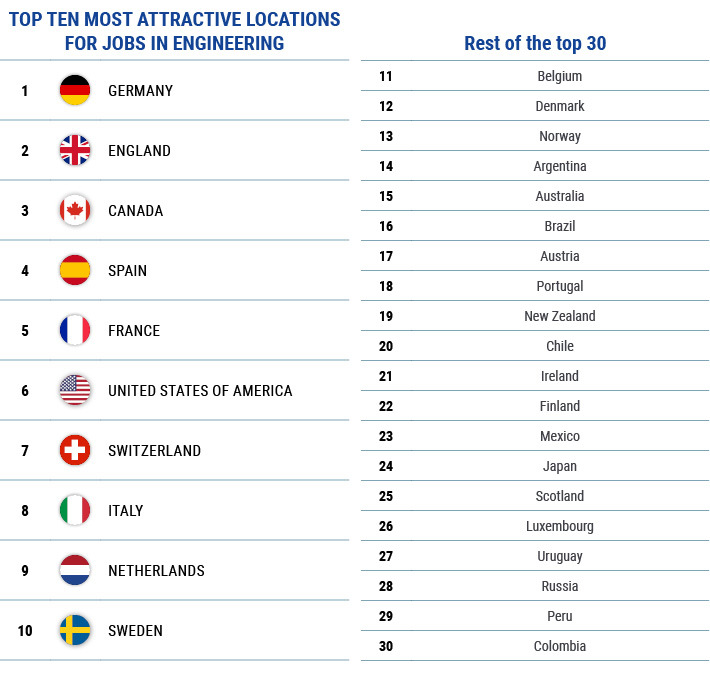 Summary:
Turkey could be a hotspot for 2018 in renewable energy and sustainable engineering. What new trends are arising for engineers in other emerging destinatio